電腦視覺與虛擬實境組
COMPUTER VISION & VR GROUP
TARGETS
Vision Group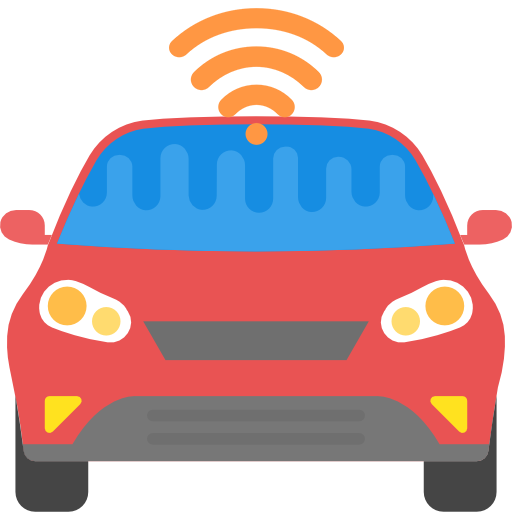 INTELLIGENT TRANSPORTATION SYSTEM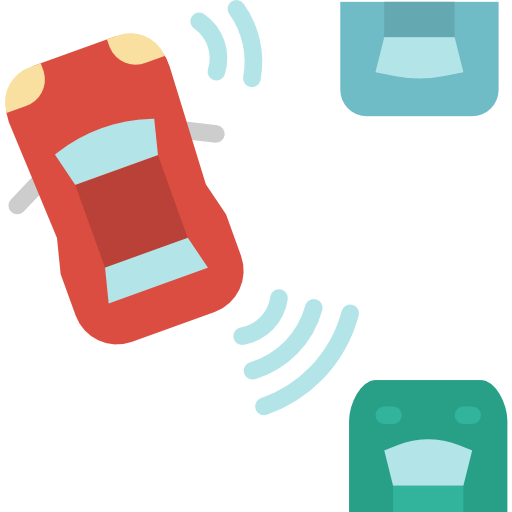 ASSISTIVE ALARMING SYSTEM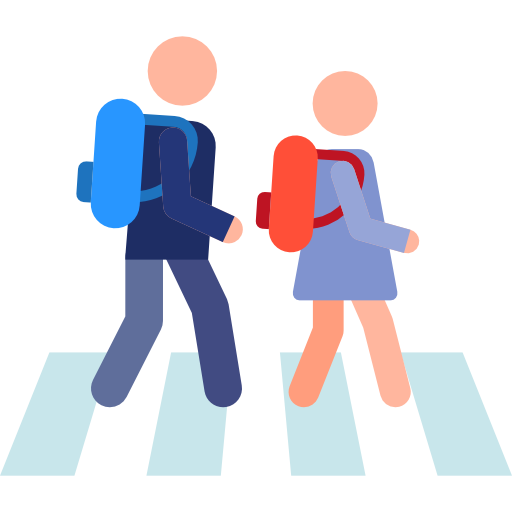 PEDESTRIAN & VEHICLE DETECTION
VR Group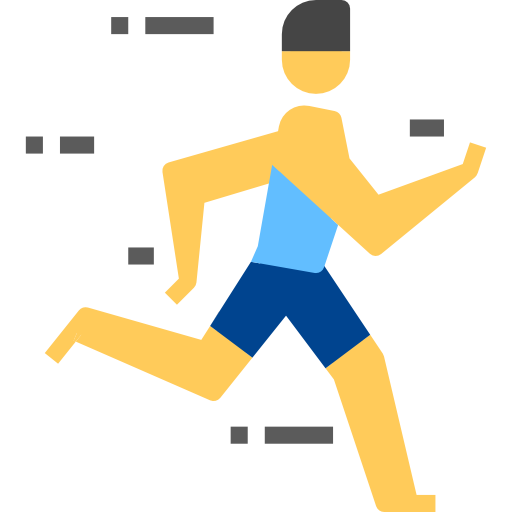 ACTION RECOGNITION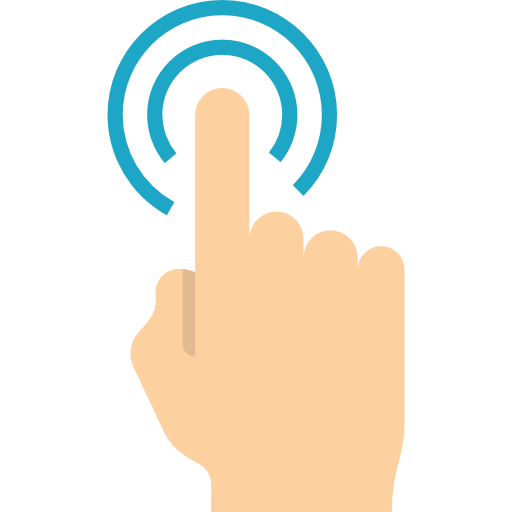 HUMAN-COMPUTER INTERACTION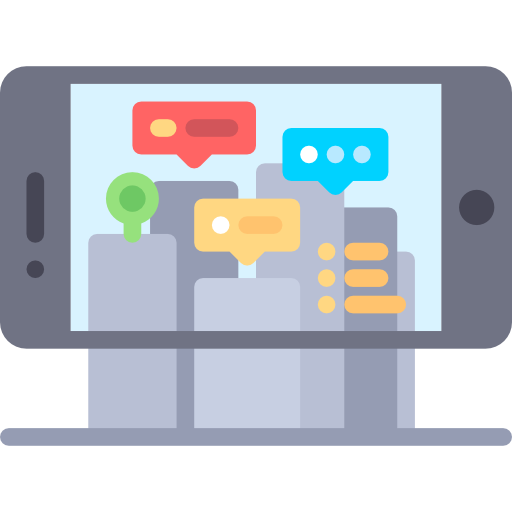 AUGMENTED REALITY
RESEARCH
智慧型運輸系統
Intelligent Transportation System (ITS)
在智慧型型運輸系統中,先進駕駛補助系統(ADAS)是一個重要的議題:經由車載的處理器,應用攝影機或與其他感應技術的結合獲得車輛前方道路場景的資訊,並分析或指出是否存在危險的情況。這種系統提供一個警示的裝置避免駕駛因疲勞或短暫的不注意而發生車禍。經由上述的理由,我們發展出一連串以電腦視覺(computer vision)為基礎的技術,包含了道路線辨識和障礙物偵測(行人或車輛偵測)。
Advanced Driver Assistance System (ADAS) is an important topic in Intelligent Transportation Systems (ITS), which applies the cameras or other sensor fusion techniques to obtain information from road scene in front of vehicle, and prevents from the dangerous situations. The systems in the topic provide a warning mechanism to protect drivers from car accidents caused by fatigue or sudden distraction. According to this reason, we have developed a series of techniques based on computer vision techniques including lane recognition and obstacle detection (such as pedestrian or vehicle detection).
道路標的物偵測
On-road obstacle Detection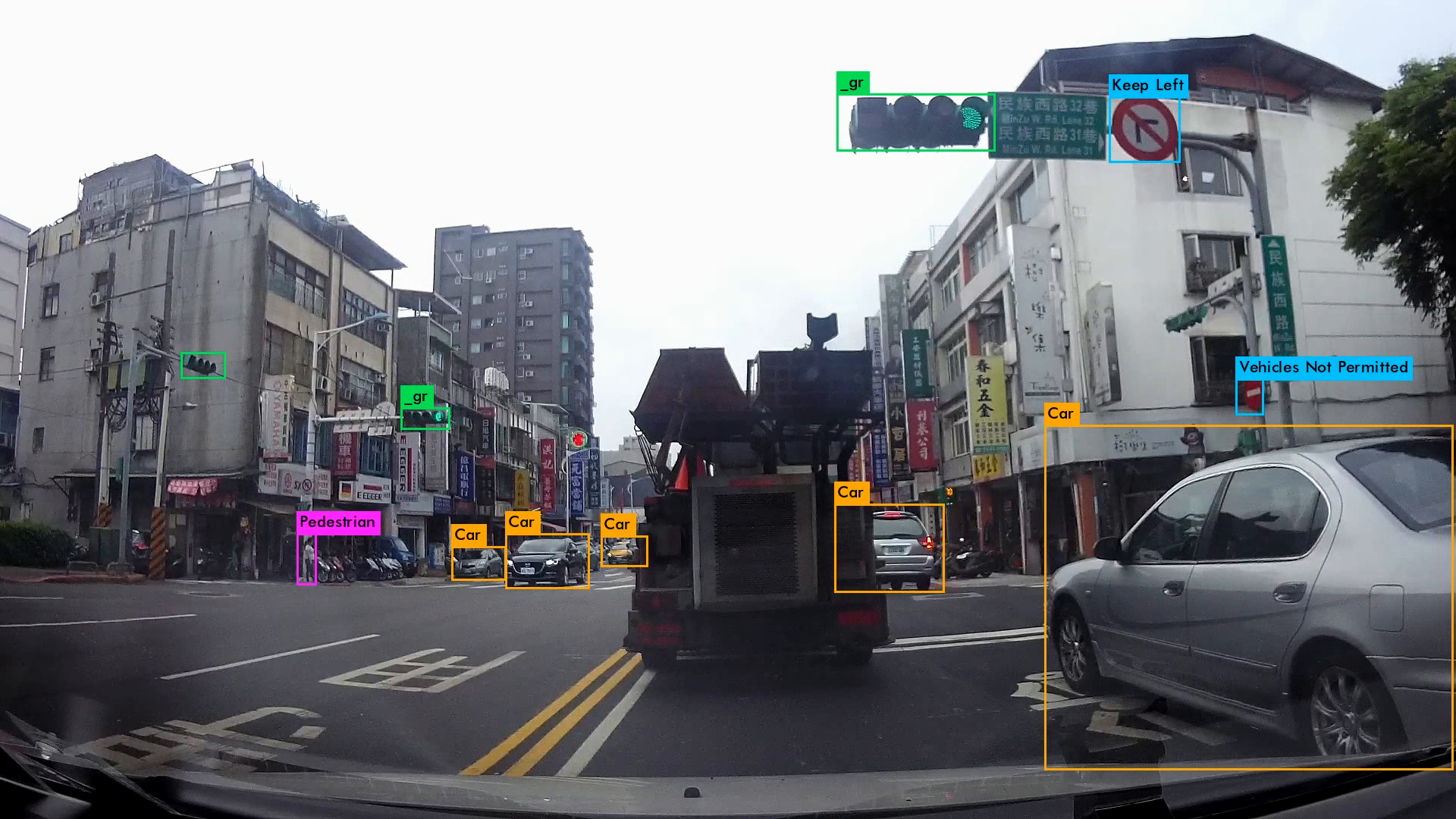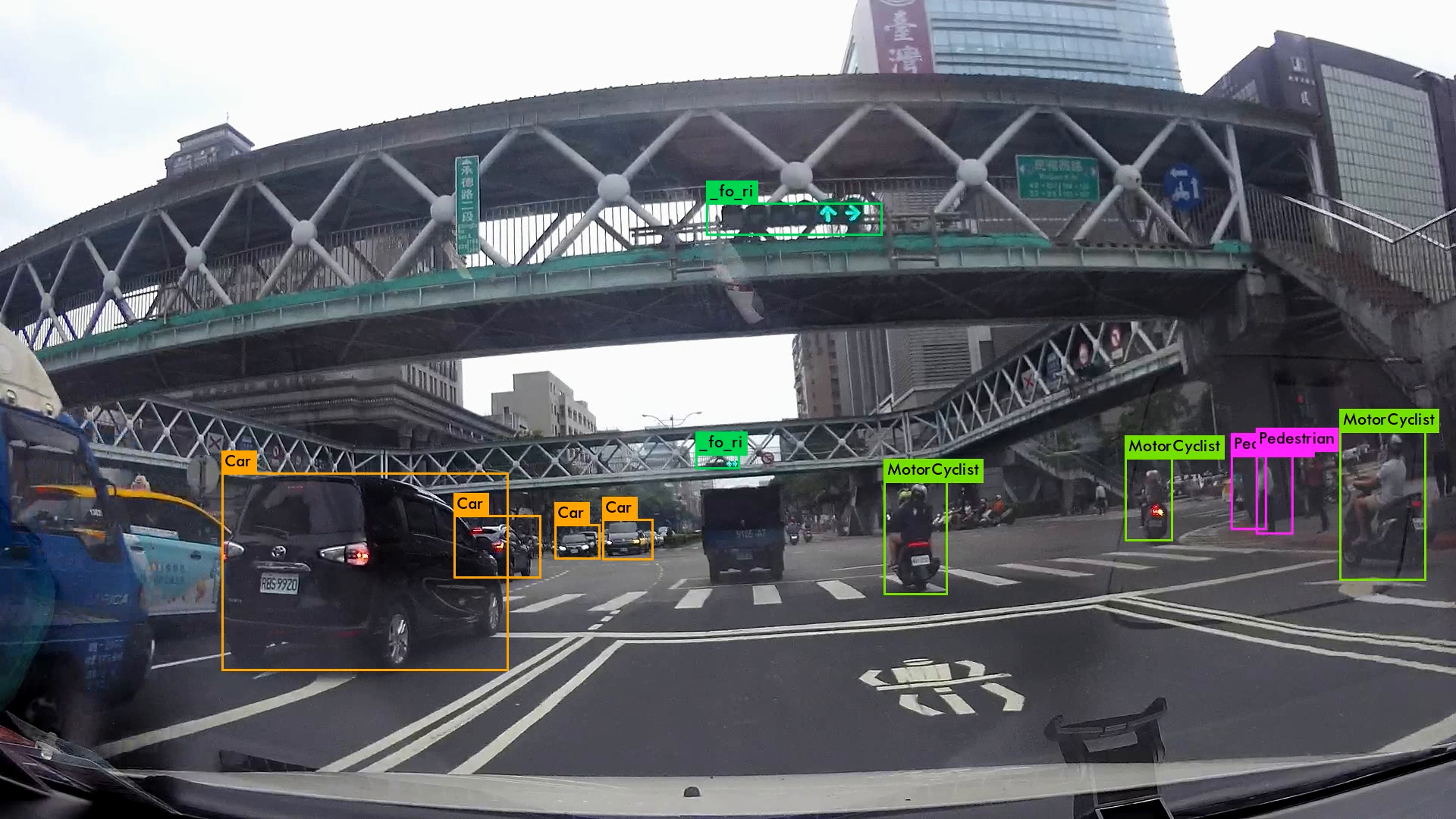 道路標的物偵測可以說是自動駕駛系統的第一關。為了在複雜的行車道路環境中偵測出多種類的道路障礙物與提示形標的物(如紅綠燈、交通標誌),我們使用了卷積神經網路作為偵測的骨幹。進一步提出了新型的偵測架構並發展創新之深度學習框架降低計算複雜度以應用於車載嵌入式系統。
The motivation of system is that many car accidents happened due to collisions with on-road obstacle. Here we have developed on-road obstacle detection systems base on convolutional neural network(CNN). This system is a proposal-free framework, so it is fast and efficient. And it has been widely applied to Intelligence Transportation Systems or some applications of surveillance.
基於深度學習語義分割之城市道路汽車轉向操控
A Deep Learning Based Semantic Segmentation Approach for Car Steering on Urban Roads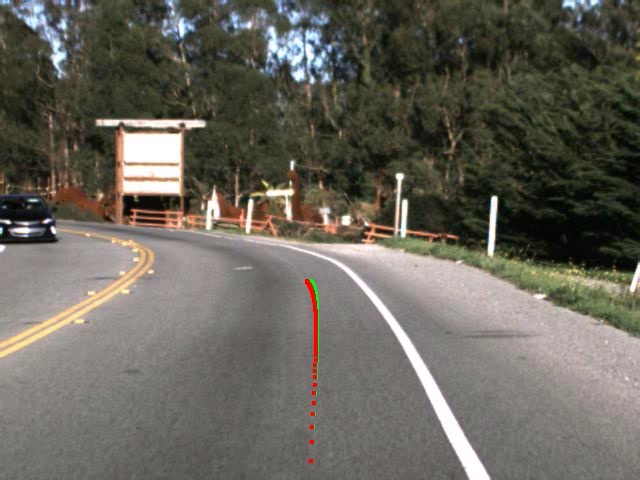 在視覺式自動駕駛系統中,感知與控制是兩個重要且待解決的議題。我們提出了一個使用語義感知並基於端對端深度卷積神經網路的方法來解決自動駕駛中的視覺式控制問題。在第一個階段中,使用一個深度卷積神經網路從輸入影像產生語義分割的結果,在第二個階段中則使用另一個深度卷積神經網路從語義分割資訊來預測出汽車轉向操控。證明了語義分割可以用來提升視覺式自動駕駛系統的效能。
In vision based autonomous driving systems, perception and control tasks are two critical problems to be solved. We propose an end-to-end CNN architecture with semantic perception to solve the vision based control problem in autonomous driving. In the first stage, a CNN module is used to generate semantic segmentation from the input image. In the second stage, another CNN module is used to take advantage of the semantic perception to predict steering controls. We show that semantic segmentation can be applied to enhance the performance of a vision based autonomous driving system.
個人化的動作辨識
User-Specific Motion Recognition

個人化動作辨識研究之目的在於想要建立一個可靠的通用型動作辨識系統,其中之困難處在於適應不同使用者有不同的動作習慣與外觀,針對這些難題尋求解決之道,則將可以迅速有效地建立個人化的動作辨識系統,進而運用在即時的互動應用,能以動作為輸入訊號融合於仰賴固定型態動作辨識的系統,提升未來日常生活上的便利性以及在虛擬實境的延伸技術上有多方面的發展。
This research focuses on developing a reliable and general action-recognition (AR) system, which is difficult to adapt various appearance and action styles of different users. Many future applications rely on this technique such as the real-time Human-Machine Interaction (HCI) systems due to the significance of identifying the input signal of a certain motion pattern, and are potentially used in extension techniques of AR as well as enhance the convenience of life.
虛擬實境
Virtual Reality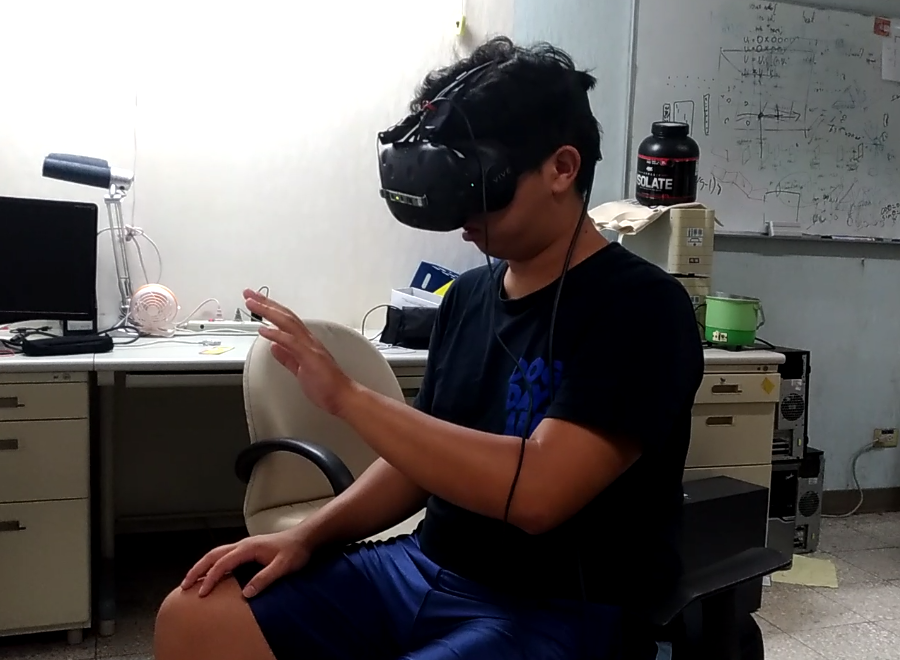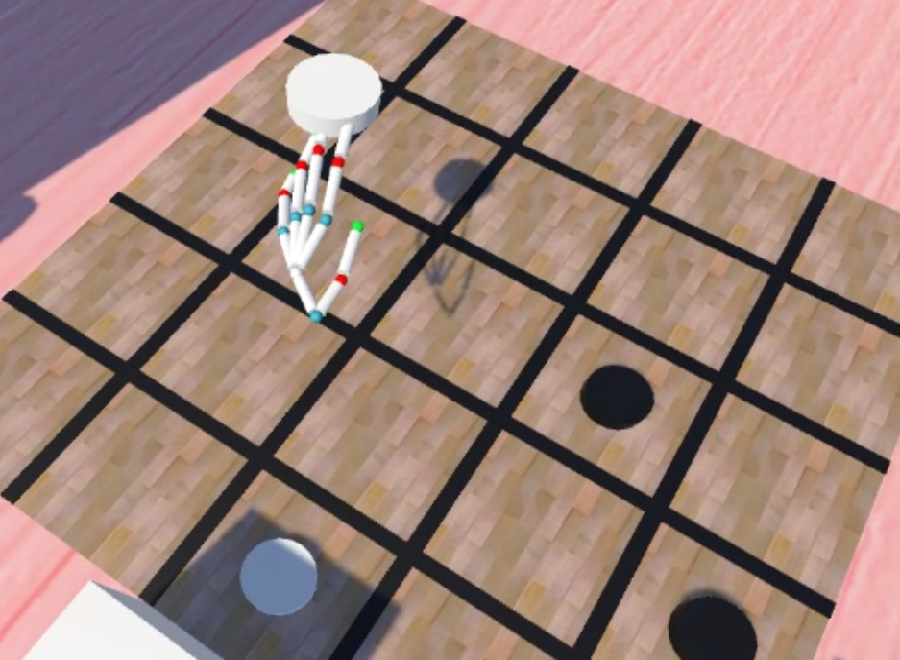 目前致力於手勢辨識與人機互動的應用,主要想要提供的是與電腦以及虛擬環境自然互動的方法。其中的困難之處在於手部多樣性的動作,手指與手指之間互相的遮蔽以及深度攝影機取得之影像中的缺失。在整個應用的流程中,首先以架設在頭盔上的深度攝影機取得影像,並以深度學習計算出手的關節在空間中的座標,並投影在虛擬環境中,並以此作為與虛擬物品互動的根據。
This research is now focusing on hand pose estimation and human-computer interaction, and we would like to propose a method to provide a natural way to interaction with the computer and the virtual environment. The difficulty of this includes hand pose variations, self-occlusion and depth image broken. The process of our application is listed below: we will first get the depth image from the depth camera which is set on the helmet, then estimation the 3D coordinates of the hand joint by deep learning. Finally, project the joint coordinates in to the virtual environment and interact with the object.